ID-PHOTOS of Israeli murderers
Names and Photos of Israeli War Criminals in Gaza
Israel: Evidence of War Crimes in Gaza Grows by the Day
To say that Hamas is a terrorist organization, and that we won't deal with the Palestinians fairly until the Palestinians rescind their democratic vote for them, is as if to say the rest of the world wouldn't deal with the U.S. until the U.S. rescinded its democratic vote for the Republican Party.
Actually, the world would have had some justification to declare the Republican Party a terrorist organization, or to refuse to deal with Israel until Israel quits its illegal military occupation of the West Bank and Gaza.
Bottom line kiddies: Hamas abided by the ceasefire.
(See: http://www.terrorism-info.org.il/malam_multimedia/English/eng_n/pdf/ipc_e007.pdf)
There WERE NO ROCKETS. No rockets while they watched their children starve and Israel, behind their backs, prepared the ENTIRE TIME to destroy Gaza utterly.
The rockets before the ceasefire were a legitimate act of self-defense. Ask yourself: Why is it ok for Israel to collectively starve 1.5 million civilians, but it isn't ok for the 1.5 million civilians to fire rockets at civilians who supported their starvation? Israel itself demonstrates that it has absolutely no respect for rules of war. (See: The Dahiyah doctrine.)
As to whether or not Israel is guilty of war crimes:
It is a war crime to lock up 1.5 million men, women and children and to starve them.
(See: Foreign doctors say one million people are at death's door.)
It is a war crime to bomb clearly marked ambulances.
It is a war crime to deny medical and emergency workers such as the Red Cross the right of access to assist the wounded and evacuate civilians under assault. Starving babies were found by their murdered mothers after four days of the IDF blocking emergency workers' access.
It is a war crime to attack public shelters - shelters that were clearly marked, and of which their locations were repeatedly shared with the Israeli military command.
It is a war crime to order civilians out of their homes - men, women and children - stuff them
into a building - and once inside bomb it.
It is a war crime to order families out of their homes, and then one by one pick off the
children with M16's while you enjoy a snack of chocolates and crisps from the top of your
tank.
It is a war crime to destroy the water and sewage treatment plants. As in Iraq, what we will
witness next is the holocaust of preventable disease cutting down the children, destroying
them all.
It is a war crime to carpet bomb heavily populated urban centers with white phosphorous bombs. White phosphorous burns, and it cannot be put out with water. White phosphorous kills or injures in three ways - through inhalation, blood poisoning, and it burns to the bone. You can't put it out with water.
It is a war crime to destroy orchards.
It is a war crime to bomb the U.N. food and medicine storage facility - a facility clearly marked
whose location was shared with the IDF.
It is a war crime to bomb hospitals.
400,000 people in Gaza now have no water.
Tens of thousands have had their homes destroyed.
Hamas abided by the ceasefire while they watched and waited for reciprocal positive moves
from Israel.
Israel girded for total destruction instead.
Hamas has said that it does not want to push the Jews into the sea. Hamas has clearly
stated that it is prepared to accept a two-state solution with Israel, and the place to begin is
pre-1967 borders.
Israel utilizes terror deliberately with the aim of creating desirable political outcomes it
prefers. Israel is a state terrorist. The U.S. sponsors Israel's state terrorism financially, to the
tune of billions of dollars in military and cash donations each and every year.
I call on the U.S. Government to immediately cut off all financial and military aid to Israel until
such time as Israel deals on peace.
www.tothecenter.com/news.php?readmore=8599
TIME MAGAZINE:
The Israeli military has been accused by the United Nations and various human rights groups of using disproportionate force and even of war crimes
Richard Falk, an independent UN rights expert, said there was compelling evidence that Israel breached basic humanitarian rules and the laws of war by conducting a large-scale military operation "against an essentially defenseless population."
"There needs to be an investigation carried out under independent auspices as to whether these grave breaches of the Geneva Conventions should be treated as war crimes," Falk said.
"I believe that there is the prima facie case for reaching that conclusion," he told a press conference in Geneva.
Falk said Israel had made no effort to allow civilians to escape the violence.
"To lock people into a war zone is something that evokes the worst kind of international memories of the Warsaw Ghetto, and sieges that occur unintentionally during a period of wartime," Falk, who is Jewish, was quoted by Haaretz newspaper as saying, in reference to the starvation and murder of Warsaw's Jews by Nazi Germany in World War Two.
Falk said the entire Gaza population, which had been trapped in a war zone with no possibility to leave as refugees, may have been mentally scarred for life. If so, the definition of casualty could be extended to the entire civilian population.
Falk, who,according to the Haaretz report, was denied entry to Israel two weeks before the offensive started on Dec. 27, dismissed Israel's argument that the assault was for self-defense in the light of rocket attacks aimed at Israel from the Hamas-ruled Gaza strip.
"In my view the UN charter, and international law, does not give Israel the legal foundation for claiming self-defence," he said.
Israel had not restricted fighting to areas where the rockets came from and had refused to negotiate with Hamas, preventing a diplomatic solution, Falk said.
There is growing anger in Gaza over the recent Israeli military operation that inflicted death, damage and destruction in the territory, a senior United Nations official separately warned Friday.
He stressed that ensuring accountability and restoring the local economy are the main ways to make certain the conflict does not create more extremists.
"People are increasingly angry about what has happened here. That is perfectly understandable. But we want to channel the emotions now into something constructive and positive," John Ging, Director of Operations in Gaza for the UN Relief and Works Agency for Palestine Refugees in the Near East (UNRWA), told a news conference in New York via video-link from the ground.
The 22-day offensive, which Israel launched on 27 December with the stated aim of ending Hamas rocket attacks, claimed over 1,300 lives and wounded 5,450, in addition to causing widespread damage and destruction.
Mr. Ging cautioned that those bent on extremism have been "emboldened" by what has happened because it has generated a high degree of grief, frustration and despair.
He stressed the need to restore the people's confidence that there will be accountability and that they can rely on the rule of law being applied equally, fairly and objectively. "That is a big, big challenge," he said, noting that there is a lot of cynicism on the ground as to whether that will be achieved. "If we don't then we are defeated by the extremists. It's as simple as that," he said.
On Tuesday, UN Secretary-General Ban Ki-moon demanded that those responsible for bombing UN buildings in the Palestinian territory should be made accountable. Amnesty International said it was "undeniable" that Israel had used white phosphorus in crowded civilian areas, contrary to international law, charging that this amounted to a war crime.
In preparation for what it expects will be a "wave" of legal action over its military operation, the Israeli cabinet will on Sunday consider a proposal by Defense Minister Ehud Barak to provide financial aid and legal support to officers and soldiers who they expect will be charged with war crimes.
"The Israeli government bears the responsibility for sending IDF troops on missions, as well as for defending civilians, and as such is obligated to grant its full support," Barak said in a statement Friday. "The IDF is a moral army, and I don't know of any other army which operates to such high standards," he said.
Remember Torture?
Israeli Arms Industry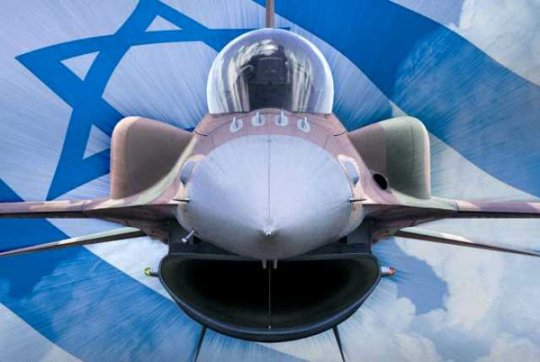 Israeli F16
Israelie MacDonalds
IDF Terrorists Every single Israeli soldier who crosses the border of 1967 is enforcing an illegal occupation, ethnical cleansing, genocide. They are without exception war criminals, and we must never forget their crimes. We must do everything possible to bring them before justice. Here are some officers of the IDF and other Israeli armed forces who are known to have murdered Palestinians, and contributed to or committed directly or indirectly acts which qualify as crimes of war, crimes against humanity, genocide, ethnic cleansing ... If you have pictures, documents or other verifiable information of these or other individuals belonging to the IDF which could help in securing arrest warrants against them in any jurisdiction, please contact me. I hope that these individuals will be on their way to The Hague sooner or later. *NOTICE:* Some of these pictures are taken from other websites. These pictures help to identify terrorists of US, German, English, French, etc. nationality who operate in the West Bank under assumed impunity. These pictures belong to their respective owners, and are used here for informative and educational purposes only. I claim no ownership over these pictures. Their use here is strictly non-commercial, and intended to help bring the persons depicted to justice. This applies equally to civilians and IDF military officers. Kawther Salam Image Gallery Gadi Eizenkot1 Gadi Eizenkot1 Gadi Eizenkot1 Gadi Eizenkot1 Gen. Gadi Ayzenkot Gen. Gadi Ayzenkot Gen. Gadi Ayzenkot Gen. Gadi Ayzenkot Yoav Mordechai Yoav Mordechai Yoav Mordechai Yoav Mordechai Admiral David ben Baashat Admiral David ben Baashat Admiral David ben Baashat Navy commander Dudu Ben-Baashat Admiral David ben Baashat Admiral Baashat "Dudu Ben-Baashat" Brig Gen Jonathan Locker Brig Gen Jonathan Locker Brig Gen Jonathan Locker Brig Gen Jonathan Locker Brig-Gnrl Guy Zur Brig-Gnrl Guy Zur Brig-Gnrl Guy Zur Brig-Gnrl Guy Zur Brigadier General Avi Zamir Brigadier General Avi Zamir Brigadier General Avi Zamir Brigadier General Avi Zamir Brigadier General Dan Biton Brigadier General Dan Biton Brigadier General Dan Biton



Brigadier General Dan Biton Brigadier General Shlolmo Turjeman Brigadier General Shlolmo Turjeman Brigadier General Shlolmo Turjeman Brigadier General Shlolmo Turjeman Colonel David Menahem Colonel David Menahem Colonel David Menahem Colonel David Menahem Kfir Brigade criminal Colonel res. Gideon Bar-On Colonel res. Gideon Bar-On Colonel res. Gideon Bar-On Colonel res. Gideon Bar-On Colonel Ron Ashrov Colonel Ron Ashrov Colonel Ron Ashrov Colonel Ron Ashrov Powered by Gallery v2.2 Theme - X_treme © 2007 - Kawther Salam (all rights reserved) Powered by Gallery (http://gallery.menalto.com/) with X_treme theme(for G2.2) by Pedro Gilberto (http://www.pedrogilberto.net) Kawther Salam Image Gallery IDF Terrorists Itzik Eitan Itzik Eitan Itzik Eitan Itzik Eitan Gidon Ezra, and the war criminal Lieutenant-General Gabi Ashkenazi Gidon Ezra, and the war criminal Lieutenant-General Gabi Ashkenazi Gidon Ezra, and the war criminal Lieutenant-General Gabi Ashkenazi Gidon Ezra, and the war criminal Lieutenant-General Gabi Ashkenazi terrorist_17 terrorist_17 terrorist_17 terrorist_17 military2 military2 military2 military2 terrorist_10 terrorist_10 terrorist_10 terrorist_10 terrorist_11 terrorist_11 terrorist_11 terrorist_11 terrorist_16 terrorist_16 terrorist_16 terrorist_16 terrorist_2 terrorist_2 terrorist_2 terrorist_2 terrorist_3 terrorist_3 terrorist_3 terrorist_3 terrorist_7 terrorist_7 terrorist_7 terrorist_7 1 1 1 1 IDF Chief Rabbi Avi Ronsky IDF Chief Rabbi Avi Ronsky IDF Chief Rabbi Avi Ronsky IDF Chief Rabbi Avi Ronsky Selling chametz and dogs to Naser al-Din Picture 753 Picture 753 Moshe Tamir Moshe Tamir Moshe Tamir Moshe Tamir Moshe Tamir Moshe "Chiko" Tamir Shamni and Golan Shamni and Golan Shamni and Golan Shamni and Golan Shamni and Golan Shachar Ayalon Shachar Ayalon Shachar Ayalon Shachar Ayalon Police Commissioner Shachar Ayalon Brigadier General Gal Hirsch Brigadier General Gal Hirsch Brigadier General Gal Hirsch Brigadier General Gal Hirsch Brigadier General Yoel Strik Brigadier General Yoel Strik Brigadier General Yoel Strik Brigadier General Yoel Strik Colonel Hartzi Halevi – Paratroops Brigade Commander1 Colonel Hartzi Halevi – Paratroops Brigade Commander1 Colonel Hartzi Halevi – Paratroops Brigade Commander1 Colonel Hartzi Halevi – Paratroops Brigade Commander1 Colonel Yitzchak Gartziani Colonel Yitzchak Gartziani Colonel Yitzchak Gartziani Colonel Yitzchak Gartziani IDF Chief Medical Officer Brigadier General Chazi Levy IDF Chief Medical Officer Brigadier General Chazi Levy IDF Chief Medical Officer Brigadier General Chazi Levy IDF Chief Medical Officer Brigadier General Chazi Levy Yiftah Ron-Tal Yiftah Ron-Tal Yiftah Ron-Tal Yiftah Ron-Tal Yiftah Ron-Tal Yiftah Ron-Tal Dan Halutz Dan Halutz Dan Halutz General Dan Halutz Dan Halutz General Dan Halutz IDF Chief Medical Officer Brigadier General Chazi Levy IDF Chief Medical Officer Brigadier General Chazi Levy IDF Chief Medical Officer Brigadier General Chazi Levy IDF Chief Medical Officer Brigadier General Chazi Levy Colonel Chagai Mordechai Colonel Chagai Mordechai Colonel Chagai Mordechai Aharon Zeevi-Farkash Aharon Zeevi-Farkash Aharon Zeevi-Farkash Aharon Zeevi-Farkash Maj. General Aharon Zeevi Farkash, is a former director of the Military Intelligence. He was responsible for planning and implementing the assassinations of 544 Palestinian between 2002 and 2006. Aharon Zeevi-Farkash Moshe Yaalon Moshe Yaalon Moshe Yaalon General Moshe "Bugi" Yaalon is a former chief of staff of the IDF. On July 9, 2002 was appointed as the 17th IDF Chief-of-Staff until June 1, 2005. He was responsible for planning the invasion and destruction of various Palestinian cities ... Moshe Yaalon General Moshe "Bugi" Yaalon Gabi Ashkenazi Gabi Ashkenazi Gabi Ashkenazi Chief of the General Staff (CoGS) (2007) He is a Syrian Jewish immigrant. He was born 1954 in Hagor, Moshav, cooperative agricultural community in the Sharon region of Central Israel. During the first Lebanon war Ashkenazi, he served... Gabi Ashkenazi General Gabi Ashkenazi Moshe Kaplinski Moshe Kaplinski Moshe Kaplinski Major Gen. Moshe Kaplinsky: The War Criminal Maj. Gen. Moshe Kaplinsky is 51 years old. He was born in Israel. Kaplinsky is a veteran of previous Lebanon campaigns. Kaplinsky is a psychopath from the Golani Bigade and a ... Moshe Kaplinski Moshe Kaplinski Aviv Kochavi Aviv Kochavi Aviv Kochavi Brigadier General Aviv Kochavi Aviv Kochavi General Aviv Kochavi Major-General Amos Yadlin Major-General Amos Yadlin Major-General Amos Yadlin Major-General Amos Yadlin Yair Golan Yair Golan Yair Golan Brigadier General Yair Golan Yair Golan is a commander of the Judea and Samaria Division. He is an Israeli war criminal. The leader of the IDF operations in which hundreds of Palestinians were killed, thousands jailed, and many house ... Yair Golan Brigadier General Yair Golan Maj.Gen. Eliezer Shkedy Maj.Gen. Eliezer Shkedy Maj.Gen. Eliezer Shkedy Major General Shkedi War criminal who murdered thousands of Palestinians between February 2002 April 2004. February 2002 he was assigned as IAF (war) Chief of Staff. April 4 2004 was was appointed the commander of killing at the IAF and was... Maj.Gen. Eliezer Shkedy Air force war criminal Eliezer Shkedy Brigadier General Dr. Hezi Levi Brigadier General Dr. Hezi Levi Brigadier General Dr. Hezi Levi Brigadier General Dr. Hezi Levi Shaul Mofaz Shaul Mofaz Shaul Mofaz Shaul Mofaz Amnon Shahak Amnon Shahak Amnon Shahak Amnon Lipkin Shahak, Chairman of the Board of Directors, TAHAL Group Amnon Shahak Yoav Gallant Yoav Gallant Yoav Gallant Yoav Gallant Page: 1 2 3 4 5 6 ... 10 Powered by Gallery v2.2 Theme - X_treme © 2007 - Kawther Salam (all rights reserved) Powered by Gallery (http://gallery.menalto.com/) with X_treme theme(for G2.2) by Pedro Gilberto (http://www.pedrogilberto.net) Fuad Halhal Fuad Halhal Fuad Halhal Lieutenant Colonel Fuad Halhal is a Druze officer of the IDF, and a war criminal. He is or was attached to the "Military- Civil" administration of the so-called The Israeli Coordinator Office in Jenin. Previously he had been in Tul Karm and... Fuad Halhal Lieutenant Colonel Fuad Halhal Kamil Abu Rokun Kamil Abu Rokun Kamil Abu Rokun Brigadier General Kamil Abu Rokun, Kamil Abu Rokun is a Druze officer from the north of Israeli, from the Israeli-Arab village of Beit Jan. He is a former head of the of the Israeli military government "Civil Administration" in... Kamil Abu Rokun Brigadier General Kamil Abu Rokun Brigadier General Yoav Mordechai_Photo Moshe Milner Brigadier General Yoav Mordechai_Photo Moshe Milner Brigadier General Yoav Mordechai_Photo Moshe Milner Brigadier General Yoav Mordechai_Photo Moshe Milner Peter Lerner Peter Lerner Peter Lerner Major Peter Lerner Peter Lerner is a Jewish religious settler. He came from England, where he was a member of the extremist Zionist movement "Bani Akiva". He lives in an illegal settlement in Jerusalem. Peter Lerner is a former... Peter Lerner Peter Lerner Elazar Stern Elazar Stern Elazar Stern General Elazar Stern: Maj. Gen. Elazar Stern is an ultra-Orthodox commander of the Paratroopers Brigadem reserve. He was born in Tel Aviv, 1956 Stern is an extremist religious commander who forced non-Jewish IDF soldiers to convert to... Elazar Stern General Elazar Stern Yair Naveh Yair Naveh Yair Naveh IDF Brigadier-General in retirement. He lives in Givat Shmuel. He is married and has four children. Naveh is a war criminal and a former commander of the Golani unit of psychopaths. The Golani unit was the first unit involved... Yair Naveh General (Ret.) Yair Naveh Avichai Mandelblit Avichai Mandelblit Avichai Mandelblit Brigadier-General Avichai Mandelblit (another possible spelling is Mendelblit) Mandelblit is a war criminal, a terrorist, and a religious and Zionist extremist member of a fundamentalist Yeshiva. He is married and has of 4... Avichai Mandelblit Brigadier-General Avichai Mandelblit Yishai Be'er Yishai Be'er Yishai Be'er Major General Yishai Be'er. An alternative spelling is Yishai Bar. Yishai Be'er (or Yishai Bar) was born in 1956. He is married and a father of six children. Be'er studied the Law at Harvard University Law school, ... Yishai Be'er Major General Yishai Be'er Yehuda Fuchs Yehuda Fuchs Yehuda Fuchs Colonel Yehuda Fuchs (right in the picture) is the military commander of Hebron (2007). He is IDF commander of the Hebron Brigade. Fuchs is originally from the Ukraine. Fuchs is a religious Commander from the Shaham Battalion.... Yehuda Fuchs Colonel Yehuda Fuchs Ilan "Pitzi" Paz Ilan "Pitzi" Paz Ilan "Pitzi" Paz Brigadier General (Ret.) Ilan Paz a.k.a. 'Pitzi'. a.k.a. 'Binyamin'. Ilan Paz Paz lives near Haifa, in the Kerem Maharal, (the name of the Jewish settlement that was established on the site of Ijzim, a Palestinian village before... Ilan "Pitzi" Paz Brig.Gen. (Ret) Ilan Paz General Yosef Mishlav General Yosef Mishlav General Yosef Mishlav Major General) Yosef Mishlav He is an Israeli Druze criminal general in the Israel Defense Forces Maj. Gen. criminal Yosef Mishlav was born in Israel in 1952. November 1970: Major General Mishlav enlisted in the IDF, and held a ... General Yosef Mishlav Coordinator of Government Activities in the Territories Major General Benny Gantz Major General Benny Gantz Major General Benny Gantz Powered by Gallery v2.2 Theme - X_treme © 2007 - Kawther Salam (all rights reserved) Powered by Gallery (http://gallery.menalto.com/) with X_treme theme(for G2.2) by Pedro Gilberto (http://www.pedrogilberto.net) Kawther Salam Image Gallery IDF Terrorists Doron Almog Doron Almog Doron Almog Born 1951. Almog had a son, Eran, who was born brain-damaged. Eran lived in a home for the disabled in Aleh in Israel. He passed away in February 2007. He lead the campaign to murder the Palestinians... Doron Almog General Doron Almog Gadi Shamni Gadi Shamni Gadi Shamni Maj. Gen. Gadi Shamni, was born in Israel in 1959. He is married and he has four children. Gadi Shamni was known as "the child hunter" (Sayad al Atfal) among the people of Hebron because of the many children murdered by troops under his... Gadi Shamni Major General Gadi Shamni Matan Vilnai Matan Vilnai Matan Vilnai Matan Vilnai Amos Gilad Amos Gilad Amos Gilad Amos Gilad is a Zionist war criminal who commanded the murders of Palestinians in the West Bank and Gaza from 1974 to 1979 as a Chief of the Department of Military Intelligence. His family emigrated from Czechoslovakia to Palestine in 1939 ... Amos Gilad General Amos Gilad Udi Adam Udi Adam Udi Adam Major General Ehud Udi Adam is a General in the Israeli War Forces and the former head of the Israeli terrorist Northern Command. As such he is the perpetrator of numerous crimes against humanity and acts of terrorism against defenceless civilians. Udi Adam Maj Gen Udi Adam Noam Tivon Noam Tivon Noam Tivon a.k.a. Noam Tibon Officer with the IDF Former military commander in Hebron. Responsible for many murders of Palestinians and destruction of Palestinian property. Brigadier General Noam Tibon has a Bachelors degree with... Noam Tivon Colonel Noam Tivon Dror Weinberg Dror Weinberg Dror Weinberg Colonel Dror Weinberg was the son of a German Jewish family who immigrated to Israel. He was a commander of the paratroopers who did most of his military service in the general staff's elite special operations force. His command posts began when... Dror Weinberg Dror Weinberg (dead) Baruch Nagar Baruch Nagar Baruch Nagar Baruch Nagar is responsible for many crimes adding up to genocide and ethnic cleansing during his time in the IDF. As head of the Israeli water and seage authority for the West Bank and Gaza, he continues to organize and implement measures which... Baruch Nagar Ethnical Cleanser Baruch Nagar Colonel Yehuda Fuchs Colonel Yehuda Fuchs Colonel Yehuda Fuchs Yehuda Fuchs Colonel Yehuda Fuchs (right in the picture) is the military commander of Hebron (2007). He is IDF commander of the Hebron Brigade. Fuchs is originally from the Ukraine. Fuchs is a religious Commander... Colonel Yehuda Fuchs Dov Sedaka Dov Sedaka Dov Sedaka Brigadier General Dov Sedaka, a.k.a. "Fufi", is retired from the IDF. He served in the south of Lebanon. He speaks Arabic fluently because he lived in Wadi Al-Nisnas, the Palestinian neighbourhood in Haifa. According to... Dov Sedaka General Dov Sedaka Amnon Cohen Amnon Cohen Amnon Cohen Lt.-Col. Amnon Cohen, IDF soldier from Kollam Unit "Black hat", he served in Hebron between 1993 - 2003, as a deputy of the civil administration governor, Colonel Shalom Goldshtein and Colonel Baruch Nagar. Since the middle of 1999-2003 he... Amnon Cohen Amnon Cohen Ygal Sharon and his Victims Ygal Sharon and his Victims Ygal Sharon and his Victims Ygal Sharon a.k.a. Igal Sharon, a.k.a. Yigal Sharon. Sharon was born in Tal-Aviv. He is divorced and he lives with his dog in a small apartment in Beniaeh Hanoa'ah Street near Dizengoff Center in Tel Aviv. War criminal, Col. Pnina Sharvit-Baruch Col. Pnina Sharvit-Baruch, head of the International Law Department, Military Advocate General's Office, Israel criminal "Defence" Forces. Sharvit-Baruch legitimized the war crimes operation "Cast Lead" in Gaza. She justified the killing of Palestinian ... War criminal, Col. Pnina Sharvit-Baruch Two War Criminals, Brigadier-General Eyal Eisenberg and Yoav Galant Two War Criminals, Brigadier-General Eyal Eisenberg and Yoav Galant Two War Criminals, Brigadier-General Eyal Eisenberg and Yoav Galant Two war criminals Brigadier-General Brigadier-General Eyal Eisenberg and yoav galant participated in "Operation Cast Lead" in Gaza. Two War Criminals, Brigadier-General Eyal Eisenberg and Yoav Galant A war criminal Colonel Yigal Slovik.jpg A war criminal Colonel Yigal Slovik.jpg A war criminal Colonel Yigal Slovik.jpg A war criminal Colonel Yigal Slovik participated in "Operation Cast Lead" in Gaza. A war criminal Colonel Yigal Slovik.jpg Two War criminals Two War criminals Two War criminals Two war criminals Ehud Barak and Eisenberga, organized and participated in "Operation Cast Lead" in Gaza Two War criminals A war criminal Col. Avi Peled A war criminal Col. Avi Peled A war criminal Col. Avi Peled A war criminal, participated in "Operation Cast Lead" in Gaza. A war criminal Col. Avi Peled A war criminal Yuval Diskin A war criminal Yuval Diskin A war criminal Yuval Diskin A war criminal Yuval Diskin, Shin Bet security service chief, the organizer of the war in Gaza. Due to his personal recommendation, the IAF bombed the hospitals and the medical centers of Gaza. A war criminal Yuval Diskin Page: 1 ... 4 5 6 7 8 9 10 Powered by Gallery v2.2 Theme - X_treme © 2007 - Kawther Salam (all rights reserved) Powered by Gallery (http://gallery.menalto.com/) with X_treme theme(for G2.2) by Pedro Gilberto (http://www.pedrogilberto.net) Kawther Salam Image Gallery IDF Terrorists A war criminal IDF Maj. Gen. res Itzhik Eitan A war criminal IDF Maj. Gen. res Itzhik Eitan A war criminal IDF Maj. Gen. res Itzhik Eitan A war criminal IDF Maj. Gen. res Itzhik Eitan A war criminal Lt. Gen. Rafeel Eitan chief of staff A war criminal Lt. Gen. Rafeel Eitan chief of staff A war criminal Lt. Gen. Rafeel Eitan chief of staff A war criminal Lt. Gen. Rafeel Eitan chief of staff A war criminal Ahron Zeevi A war criminal Ahron Zeevi A war criminal Ahron Zeevi A war criminal Ahron Zeevi A war criminal, Brig Gen Jonathan LockerHead of IAF A war criminal, Brig Gen Jonathan LockerHead of IAF A war criminal, Brig Gen Jonathan LockerHead of IAF A war criminal, Brig Gen Jonathan LockerHead of IAF, participated in "Operation Cast Lead" in Gaza. A war criminal, Brig Gen Jonathan LockerHead of IAF A war criminal, Brig. Gen. Ayal Eisenberg A war criminal, Brig. Gen. Ayal Eisenberg A war criminal, Brig. Gen. Ayal Eisenberg A war criminal, Brig. Gen. Ayal Eisenberg, participated in "Operation Cast Lead" in Gaza. A war criminal, Brig. Gen. Ayal Eisenberg A war criminal Colonel Ron Ashrov A war criminal Colonel Ron Ashrov A war criminal Colonel Ron Ashrov A war criminal, participated in "Operation Cast Lead" in Gaza. A war criminal Colonel Ron Ashrov A war criminal Hartzi Halevi during an IDF operation in Gaza A war criminal Hartzi Halevi during an IDF operation in Gaza A war criminal Hartzi Halevi during an IDF operation in Gaza A war criminal Paratrooper Brigade commander, participated during the operation "Operation Cast Lead" in Gaza. A war criminal Hartzi Halevi during an IDF operation in Gaza A war criminal Brigadier-General Eyal Eisenberg A war criminal Brigadier-General Eyal Eisenberg A war criminal Brigadier-General Eyal Eisenberg Brigadier-General Eyal Eisenberg a war criminal in the second war in Lebanon, and a war criminal in Gaza during the "Operation Cast Lead" in Gaza. A war criminal Brigadier-General Eyal Eisenberg A war criminal Major-General Yoav Galant A war criminal Major-General Yoav Galant A war criminal Major-General Yoav Galant Major-General Yoav Galant, southern command chief. He was the chief commander in charge of "Operation Cast Lead". He personally participated in the massacre against civilians in Gaza A war criminal Major-General Yoav Galant A war criminal Sho'alay Marom, Brigadier (res.). A war criminal Sho'alay Marom, Brigadier (res.). A war criminal Sho'alay Marom, Brigadier (res.). A war criminal Sho'alay Marom, Brigadier (res.), razed to the ground hundreds of houses in Rafah, and in Jabalia. A war criminal Sho'alay Marom, Brigadier (res.). A war criminal Maj. Gen. Ido Nehushtan, IAF Commander A war criminal Maj. Gen. Ido Nehushtan, IAF Commander A war criminal Maj. Gen. Ido Nehushtan, IAF Commander A war criminal Maj. Gen. Ido Nehushtan, Commander of Israeli air forces which lead all the operation of destruction with tons of phosphorus bombs during the operation "Operation Cast Lead" in Gaza. A war criminal Maj. Gen. Ido Nehushtan, IAF Commander A war criminal Brigadier-General Eyal Eisenberg A war criminal Brigadier-General Eyal Eisenberg A war criminal Brigadier-General Eyal Eisenberg Brigadier-General Eyal Eisenberg, a war criminal in the second war in Lebanon, and a war criminal in Gaza during the "Operation Cast Lead" in Gaza. A war criminal Brigadier-General Eyal Eisenberg Page: 1 ... 4 5 6 7 8 9 10 Powered by Gallery v2.2 Theme - X_treme © 2007 - Kawther Salam (all rights reserved) Powered by Gallery (http://gallery.menalto.com/) with X_treme theme(for G2.2) by Pedro Gilberto (http://www.pedrogilberto.net) Kawther Salam Image Gallery IDF Terrorists IDF Spokesperson IDF Spokesperson Brigadier General Maharan Prosenfer Brigadier General Maharan Prosenfer Brigadier General Maharan Prosenfer Brigadier General Maharan Prosenfer War Criminal Colonel Itai Virov Colonel Itai Virov Colonel Itai Virov Colonel Itai Virov War criminal Gadi Eizenkot Gadi Eizenkot Gadi Eizenkot Gadi Eizenkot Golani Criminal Commander Yitzhak Gershon Yitzhak Gershon Yitzhak Gershon Yitzhak Gershon Former IDf central Command Amnon Shahak Amnon Shahak Amnon Shahak Amnon Shahak Amnon Shahak2 Amnon Shahak2 Amnon Shahak2 Amnon Shahak2 Ashkenazi_terrorist Ashkenazi_terrorist Ashkenazi_terrorist Ashkenazi_terrorist Avi Dichter_Shabak Avi Dichter_Shabak Avi Dichter_Shabak Avi Dichter_Shabak ephraim_sneh_bbc ephraim_sneh_bbc ephraim_sneh_bbc ephraim_sneh_bbc ephraim_sneh_refdag ephraim_sneh_refdag ephraim_sneh_refdag ephraim_sneh_refdag IDF Maj. Gen. Itzhik Eitan1 IDF Maj. Gen. Itzhik Eitan1 IDF Maj. Gen. Itzhik Eitan1 IDF Maj. Gen. Itzhik Eitan1 Page: 1 ... 4 5 6 7 8 9 10 Colonel Sholomo Ben Aryeh Colonel Sholomo Ben Aryeh Colonel Sholomo Ben Aryeh Colonel Sholomo Ben Aryeh Edom Formation Commander Brigadier General Yoel Strik Edom Formation Commander Brigadier General Yoel Strik Edom Formation Commander Brigadier General Yoel Strik Edom Formation Commander Brigadier General Yoel Strik Head of Israeli Border Police Head of Israeli Border Police Head of Israeli Border Police Head of Israeli Border Police Terrorist Maj Gen Yair Golan Maj Gen Yair Golan Maj Gen Yair Golan Maj Gen Yair Golan Maj. Gen. Ido Nehushtan New IAF Commander Maj. Gen. Ido Nehushtan New IAF Commander Maj. Gen. Ido Nehushtan New IAF Commander Maj. Gen. Ido Nehushtan New IAF Commander Major General Avi Mizrahi Major General Avi Mizrahi Major General Avi Mizrahi Major General Avi Mizrahi Major General Yitzhak Jerry Gershon Major General Yitzhak Jerry Gershon Major General Yitzhak Jerry Gershon Major General Yitzhak Jerry Gershon Rear Admiral Marom Rear Admiral Marom Rear Admiral Marom Rear Admiral Marom Dan Harel Dan Harel Dan Harel Dan Harel Colonel Yigal Slovik Colonel Yigal Slovik Colonel Yigal Slovik Colonel Yigal Slovik Colonel Yigal Slovik Colonel Ezra Duanias Colonel Ezra Duanias Colonel Ezra Duanias Colonel Ezra Duanias Colonel Ezra Duanias Berigadier general Amir Eshel Berigadier general Amir Eshel Berigadier general Amir Eshel Berigadier general Amir Eshel Amir Eshel

posted by u2r2h at Wednesday, January 28, 2009