THE FIFTH PLANE - DAS FUNFTE FLUGZEUG
A BOOK BY MATHIAS BROECKERS
Now even as (german) Audio Book!

Das fünfte Flugzeug: John S. Cooper, translated by Sam van Heist
The book is quite popular in Germany:
http://www.google.com/search?q=fuenfte+flugzeug+cooper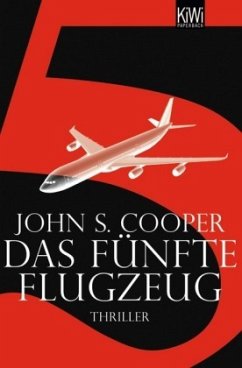 The style is exactly that of Mathias Broeckers who has written a very early (2002?) and rather informed book on 9/11:
Conspiracies, Conspiracy Theories, and the Secrets of 9/11 by Mathias Broeckers
OTHER 9/11 CONSPIRACY BOOKS:
http://u2r2h.blogspot.com/2006/06/911-was-inside-job-911-books.html
Why Mathias Broeckers? Lots of references to Dope Hemp and LSD are a clear giveaway.

Mathias writes a lot about LSD Pope Albert Hofmann and the benefits of Canabis/Hemp!
The story is too thin to have been written by a Angloamerican author. There are several web-pages in german that question the "translated from english" claim and hint at a german author. The book boasts plenty of accurate facts about 9/11, it shows the hand of someone who has spent oodles of time reading 911 webpages. In the past Broeckers was paid by www.heise.de/tp to write about 911.. he hasn't done so in a while. Mathias, if you read this... please tell us why!
The author is not shy about holograms. There is a clear reference in the book.
The author left an easter egg on page 235... Charles Burlingame was the pilot of AA77, not of AA11.

The book is VERY entertaining! A great gift for every german speaker.
A translation to english will not happen... to us, the story would be cheesy.
The end is lame (The conspiracists join the CIA!)
The author OBVIOUSLY thought of hollywood doing a film version. FAT CHANCE! There are gun-fights and car chases, helicopter stunts, CIA covert murders, surprise, surprise.
No hope in hell any studio will spend millions. The film would need the best possible cast and a huge budget... but then it WOULD change the world.
posted by u2r2h at Friday, August 01, 2008