USA backyard US militarism CHALLENGED11
South-North Encuentro Against US Militarism Held in Venezuela!
In what Father Roy Bourgeois, founder of SOA Watch, defined as "a historic moment" that we have dreamed of for many years,
50 representatives from 19 countries of the Americas are right now gathered in Sanare, Lara, Venezuela, to join efforts in resisting militarization and promoting a culture of peace.
Watch this short video message from Maya Rodriguez and Father Roy Bourgeois recorded yesterday in Venezuela.
The Encuentro started on Tuesday, June 22. In a moving opening ritual, the group shared life stories, pictures of people that inspired them in the struggle, and a bit of soil that each of them brought from their countries.
The soil, as a symbol of life and fertility, is closely related to the flag of this Encuentro: corn growing out of a military helmet. Each day of the Encuentro is connected to the process of building this symbol. On Wednesday, we "prepared the helmet," sharing the analyses that each representative had prepared.
The most moving moment of this day dealt with the presentation of the Honduran situation. Ninoska Benitez from the Commission of Family members of the Dissappeared in Honduras (COFADEH), and members of the Popular Resistance Front (FNRP), Jimena Paz and Alejandro Ramirez talked about the situation in their country, as we approach the first anniversary of the Honduran coup that overthrew President Manuel Zelaya on June 28th, 2009.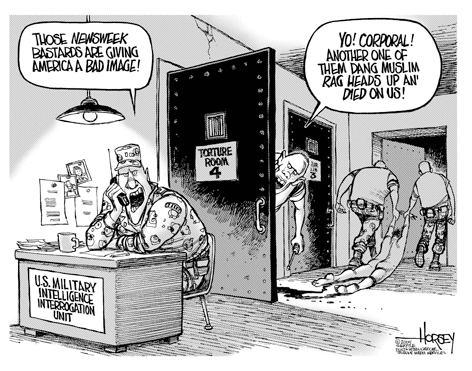 Ms. Benitez talked about the militarization of police forces, which has been increasingly intensified in the past year. Victims of the coup such as Isis Obed Murillo, Walter Trochez and Wendy Avila were remembered and Encuentro participants took a moment of silence in their memory. Ms. Benitez added her concerns about the military bases of Palmerola and Caratasca Lake serving as points for U.S. military intervention both in Honduras and in the rest of Latin America, in particular Ecuador. She also mentioned the military operations camp of San Antonio de los Llanos, in southwestern Honduras, where Canadian and U.S. military are being trained.
The resistance movement in Honduras is preparing for big demonstrations throughout their country this Monday. In solidarity with them, we continue building a network to further resistance to militarization and create a culture of peace.
Jimena Paz and Alejandro Ramirez, two young members of the Honduran Resistance who are also interning this summer with SOA Watch at its Latin American office in Lara, Venezuela, will participate in local activities commemorating the coup. Meanwhile, the Encuentro continues with a day of "fertilizing the soil" and on Friday we will be "planting the seed" of this struggle.
Visit www.SOAW.org in the next few days for more videos and updates from the SOA Watch South North Encuentro.




The last 100 years saw the use of these companies as a means to economic dominance. ITT was used in South America for installing and removing dictators
    "… ITT papers published by Jack Anderson in March 1972, and in the hearings on these papers conducted by the Senate Foreign Relations Committee a year later. This material establishes that offers of financial aid aimed at stopping Allende were made by ITT president Harold S. Geneen to the CIA in July 1970 and to Henry Kissinger's office in September" (Foreign Affairs; January 1974).
Had Richard Nixon and Henry Kissinger not responded to International Telephone & Telegraph and Pepsi-Cola by overthrowing Salvador Allende, Chile "would have found a less violent, more constitutional way out of its conundrum." writes Stephen Kinzer in his book Overthrow: America's Century of Regime Change From Hawaii to Iraq.
To gain control of the Panama Canal Company, the operator of the Panama Canal, US engineered the secession of Panama from Colombia. With a puppet Government in place, The Hay-Bunau-Varilla Treaty allowed the U.S. to build the Panama Canal. Subsequent interventions to advance Western oil interests in Colombia and the Canal interests in Panama have reduced Governmental authority in these countries.
posted by u2r2h at Friday, June 25, 2010